Meet the team
The study has relied on a vibrant group of post doc, PhD students, research assistants and undergraduate students to make it such a success.
Principal investigator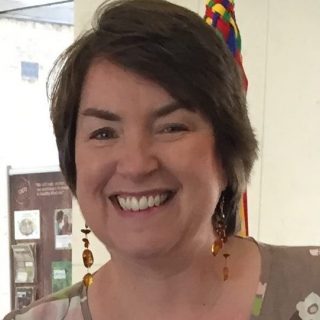 Courtenay Frazier Norbury
Courtenay did her PhD in Experimental Psychology at the University of Oxford, working with Professor Dorothy Bishop on the overlapping language profiles that characterise autism spectrum disorder and developmental language disorder. She remains interested in the overlaps between language, cognition, and social interaction across a range of neurodevelopmental conditions. She is one of the joint editors of the Journal of Child Psychology and Psychiatry and a founding member of the RALLI campaign (www.youtube.com/RALLIcampaign). She also loves baking and seeing her students flourish.
LiLaC members
Sarah Griffiths

SCALES Research Associate

Sarah joined LiLaC Lab in 2018 as a Research Associate for SCALES. She completed her PhD at the University of Bristol with Marcus Munafo and Chris Jarrold. Her PhD research focused on emotion recognition in children with autism. After her PhD, she moved to the University of Cambridge to work with Simon Baron-Cohen on social vulnerability and mental health outcomes in autism. She is particularly interested in understanding links between language, emotion processing and mental health in young people with neurodevelopmental conditions.

Laura Lucas

SCALES Research Assistant

Laura joined LiLaC Lab in 2018 as a Research Assistant for SCALES. She has a background in Psychology and completed an MSc in Developmental Disorders. Before joining the SCALES team, Laura worked on the SHIPS (Screening to improve Health In very Pre-term infants) study at the University of Leicester which involved conducting developmental assessments with children 5 & 6 years of age born at less than 28 weeks gestation.

Jessica Banks

SCALES Research Assistant

Jess joined LiLaC Lab in 2018 as a Research Assistant. She completed her undergraduate degree in Psychology at the University of Sussex. Jess has worked in various research and education roles, with her latest Research Assistant post at the University of Sussex investigating infant colour vision deficiency and colour perception in autistic adults. She has a particular interest in the links between mental health and neurodevelopmental conditions in schools and their future impact on young people.

Disa Witkowska

Student Research Assistant

Disa is a MRes Speech, Language and Cognition student at UCL. She joined the lab in the summer of 2017 to transcribe narratives from the SCALES study. Interested in bilingualism, in her undergraduate project she investigated the narrative (storytelling) development in children learning English as an Additional Language and their monolingual peers. Disa's MRes project will explore relations between bilingual children's home languages and their education in English.

Chatrin Suksasilp

Student Research Assistant

Chatrin is a third year BSc Psychology and Language Sciences student. His research interests lie in understanding the relationships between language and other forms of cognition like memory, attention and emotion processing. In addition, he is interested in linguistics and philosophy of mind, and how data from experimental psychology can inform debates in these disciplines.
PhD Students
Ria Bernard

PhD Student

Ria is a PhD student investigating the relationship between stammering and mental health in children, under the supervision of Professor Courtenay Norbury. Ria's research is funded by the ESRC and Action for Stammering Children, where she works weekly on policy impact and outreach as part of her PhD programme. Ria is also a qualified Speech & Language Therapist (SLT) who worked in mainstream primary and secondary schools across deprived areas of south and east London before joining the team. She completed her MSc in Neuroscience at UCL, working with Professor Peter Howell on her dissertation, in which she explored the impact of transcranial direct current stimulation (tDCS) alongside fluency shaping therapy approaches on speech fluency in adults who stammer.

Lydia Yeomans

PhD Student

Lydia is a PhD student at UCL. Her current project focuses on exploring the relationship between socioeconomic status and language development in the SCALES cohort, under the supervision on Prof. Norbury. She is particularly interested in neurodevelopmental disorders and the impact of socioeconomic disadvantage throughout childhood and adolescence.

Claire Sears

Joanne Saul
Alumni
Charlotte Wray

Harriet Maydew

Graduate Research Assistant on SCALES

Rebecca Lucas

Former PhD student is now a lecturer at Roehampton University